The Lucas Museum of Narrative Art, nearly a decade in the making, became the subject of a rivalry between San Francisco and LA as both vied for the project
The force, it seems, was with Los Angeles.
Star Wars creator George Lucas and his team chose LA over San Francisco on Tuesday as the home of a museum that will showcase his lifes work and huge film history collection.
After what organizers called extensive due diligence and deliberation, they announced that the museum will be built in Exposition Park in Los Angeles, where it will sit alongside other more traditional museums including the California Science Center and the Natural History Museum of Los Angeles County.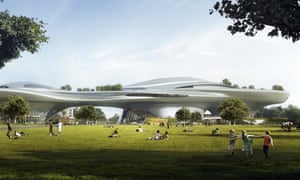 Read more: https://www.theguardian.com/film/2017/jan/10/george-lucas-star-wars-museum-la-san-francisco