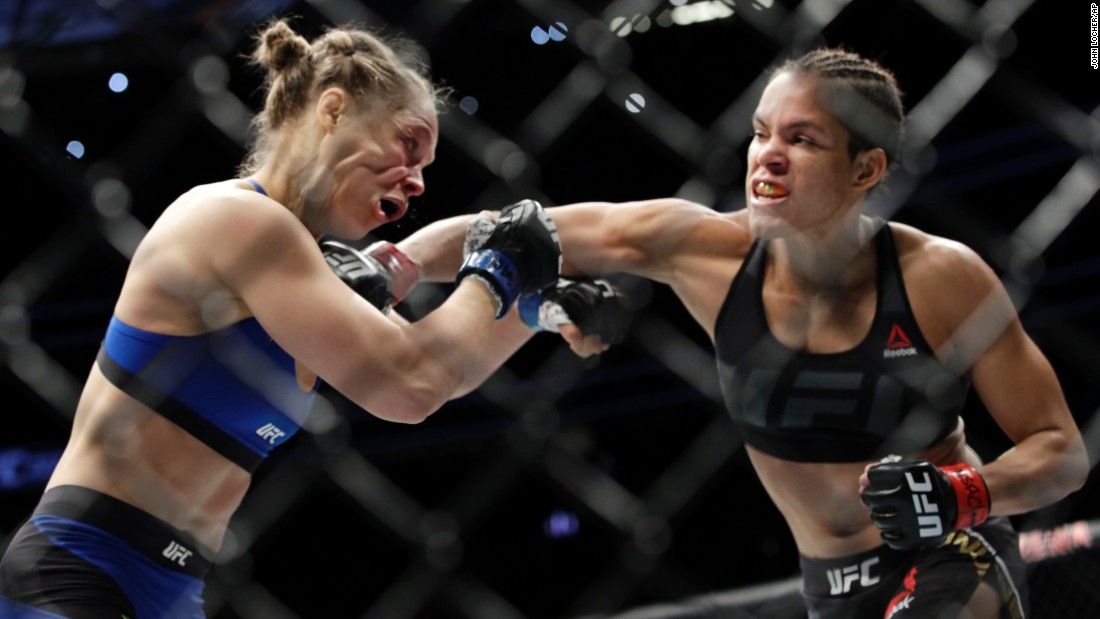 (CNN)Only 48 seconds after the opening bell, the comeback was over.
Ronda Rousey, the UFC's once-great hope and the sport's all-dominating athlete, saw her chance to redeem her November 2015 loss to Holly Holm.
But almost straight away that dream was shattered by a prepared, efficient and confident Amanda Nunes, the women's bantamweight champion, whose defense of her belt was largely ignored in the run-up to the fight.
Even before Friday's lightning-fast defeat, there were strong hints that the end of the Olympic bronze medalist's career might be on the horizon. On Ellen DeGeneres' show last month, Rousey hinted that retirement may not be that far away.
"Not that long, I'm wrapping it up,"
Rousey told DeGeneres
. "This is definitely one of my last fights. Everyone better watch. The show isn't going to be around forever."
Before her loss to Holm, Rousey didn't just win. She completely dominated her opponents. In her run of 12 consecutive wins, some took less than a minute, such as when she took out Cat Zingano in just 14 seconds in February 2015.
Back then, Rousey, using her vicious "armbar" maneuver to neutralize opponents, looked unstoppable.
But those days are over, and while the official announcement hasn't been made, Nunes is already looking ahead.
"Forget about Ronda Rousey," Nunes said. "Now she's going to retire and go do movies."
Read more: http://www.cnn.com/2016/12/31/sport/ronda-rousey-amanda-nunes-ufc-207-ko/index.html